At any given race around the country, you're likely to see no shortage of crazy hats, outrageous socks and the occasional tutu. But some events take the "getup and go" theme even further, encouraging participants to chart the course in full costume. If you're up for an active adventure, grab your alter ego and try one of these madcap races.

1. The Brides Run 5K, Various Cities – April through September

Need to blow off some of that wedding planning stress before the big day? Throw on a dress (not the dress), tutu, cummerbund or other outrageous accessories and run like you're headed for a honeymoon. Make it a romantic adventure date with your soon-to-be spouse, or grab the whole wedding party for an active bonding event. This fun race gives a whole new meaning to the term "runaway bride."

2. Gorilla Run 5K, Cincinnati, Ohio – April

There's plenty of monkeying around at this wild charity race hosted by The Gorilla Glue Company. A full gorilla suit is included with the entry fee, which benefits the Mountain Gorilla Conservation Fund. In addition to the 5K, there's also a fun run for mini gorillas 12 and under.



Image via CincinnatiGorillaRun.com

3. Elvis Presley 5K Run, Memphis, Tennessee – August

The King is alive and running at this rock-and-roll themed 5K, which starts and finishes on Elvis Presley Boulevard at Graceland. The post-race party includes plenty of music (duh) and awards for the best Elvis and Priscilla costumes. Bonus points for blue suede running shoes.

4. Zombie Run 5K, Perry, Georgia – October
In this apocalyptic experience, startlingly realistic zombies stalk runners along the course, attempting to steal their "health flags." Runners who finish with at least one flag intact receive survivor medals, and those whose flags have all been stolen are deemed "infected."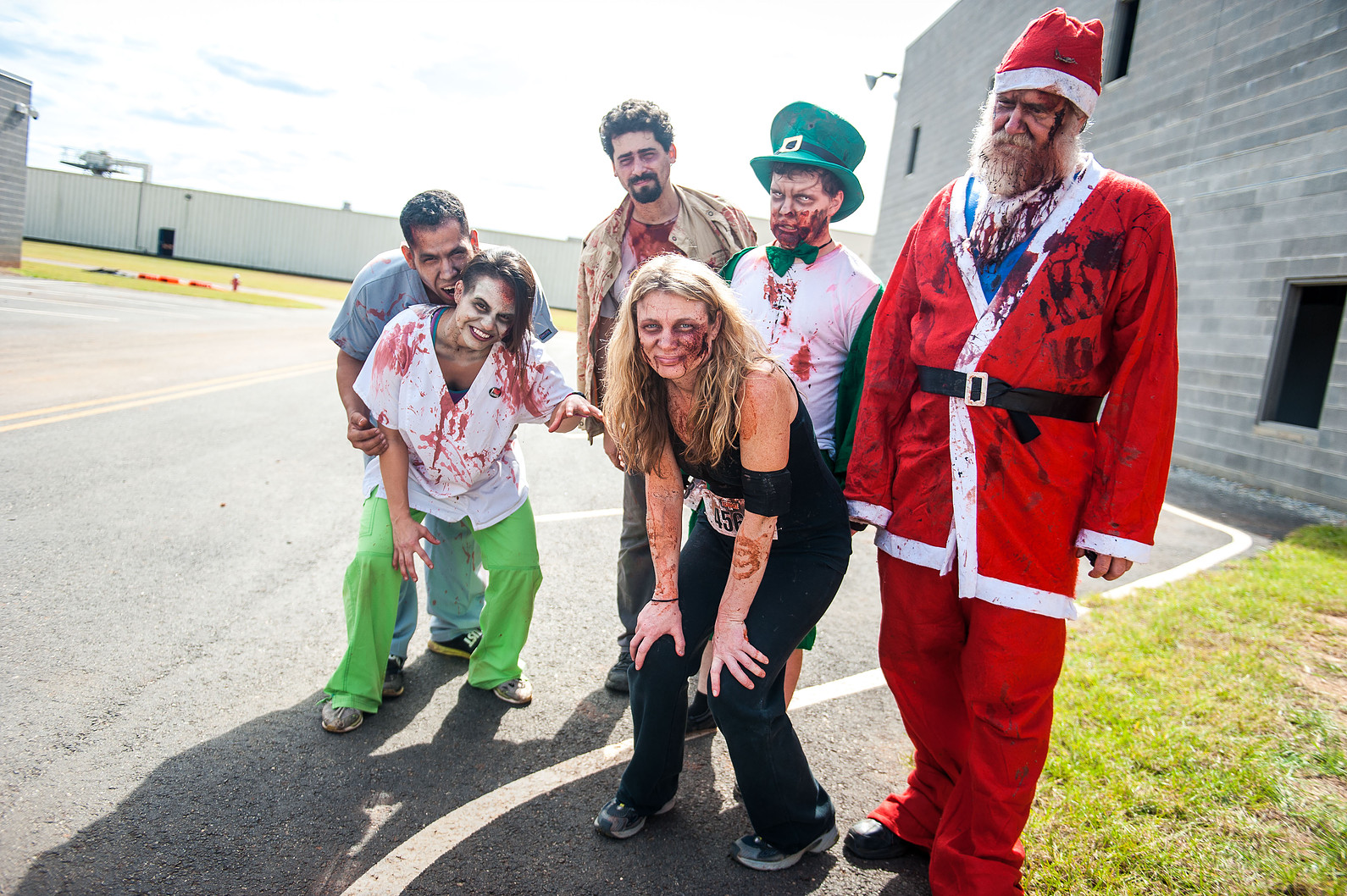 Image via zombierun.com

5. Chitidarod Urban Race, Chicago, Illinois – March

All those hours of maneuvering crowded grocery stores are about to pay off. Modeled after the Alaskan Iditarod, the Chicago Urban Shopping Cart Race uses shopping carts instead of bob sleds. Teams of five (four pullers, one musher, all decked out in the costumes of their choice) navigate a four- to five-mile course through the neighborhoods of Wicker Park and Ukrainian Village, pushing a full cart of food that is donated at the finish.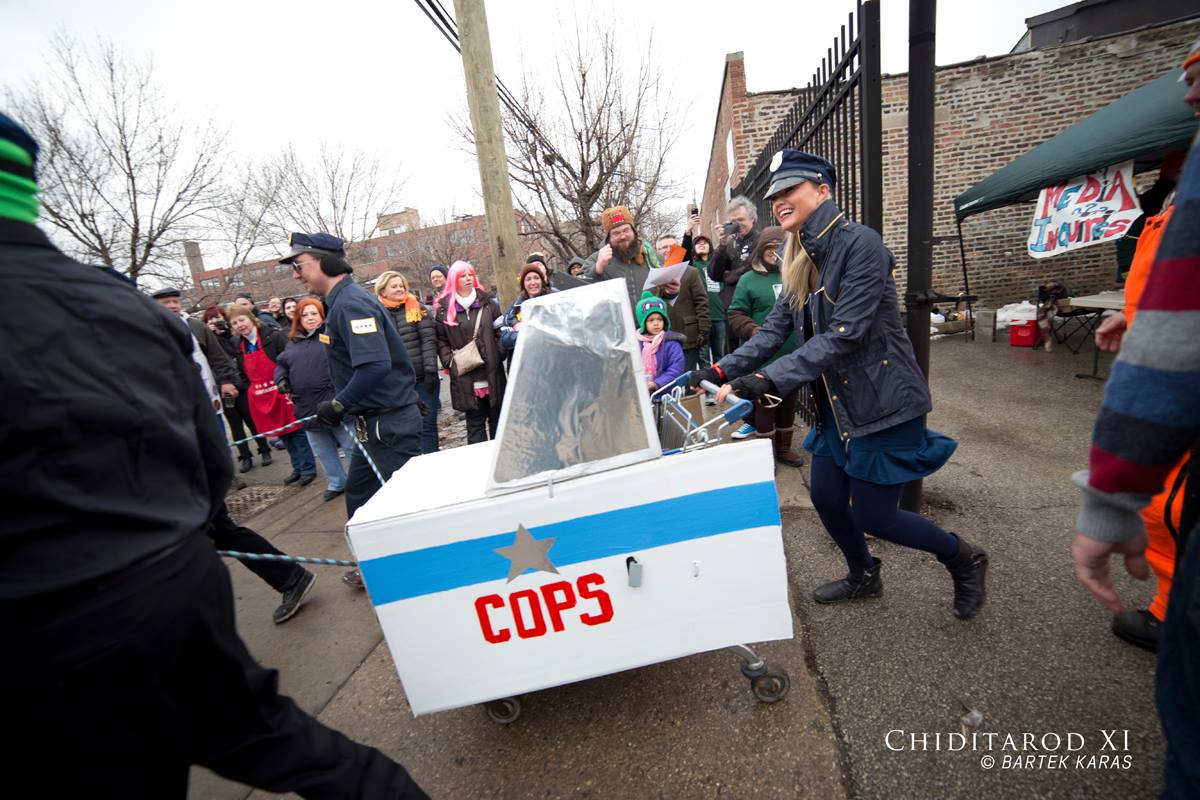 Image via Chititarod.com

6. Bad Prom 5K Run, Various Cities and Dates

Dust off that neon-glow bridesmaid dress, trade the dyed-to-match pumps for sneakers, and embark on a mad dash through all of the clichéd prom themes from your adolescence, complete with lighting and music. Run with your current sweetie, your high school sweetheart, or go stag with a group of your besties. At the finish, celebrate with a delightfully cheesy dance party.

7. Run Santa Run 5K, Madison, Wisconsin – December

Ready to freeze your jingle bells off while burning some of those holiday calories? Pick a costume—Santa, elf, reindeer or snowman—and head out for a spirited run through snow-capped Madison. And you'll be spreading goodwill, as your registration fee benefits several local charities.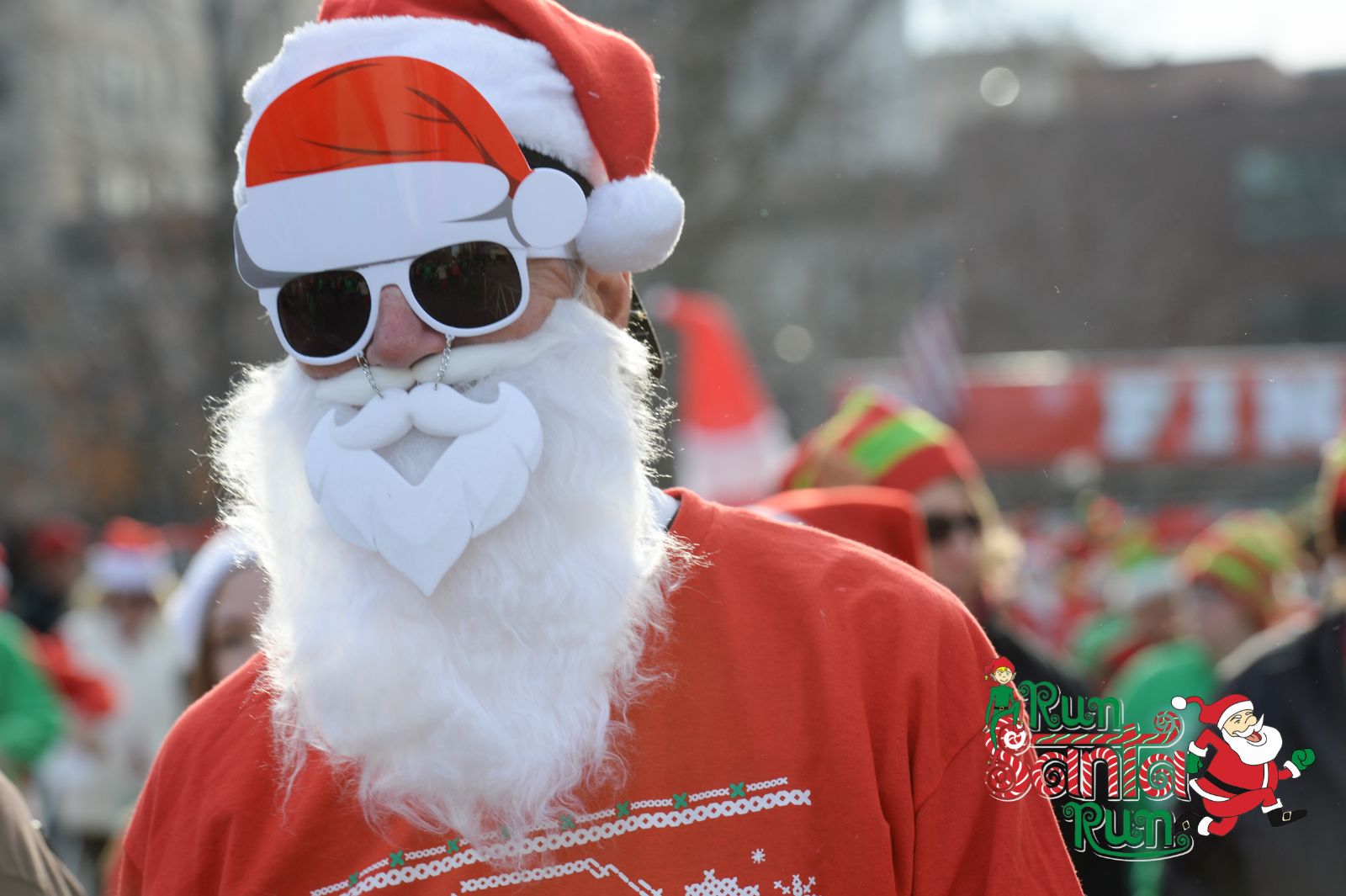 Image via

runsantarun5k.com



8. Monster Dash 5K, 10K and Half Marathon, Chicago, Saint Paul and Fort Worth – October

Who needs trick-or-treating? Swap the sugar rush for a runner's high and participate in the ultimate costume parade. Pick a city, a distance and a getup, and then run for your life (or the finish). Don't forget to enter your costume in the Instagram contest.

9. Rock 'n Roll Los Angeles Half Marathon and 5K, Los Angeles, California – October

Miles and music are natural companions, and they blend beautifully in this rockin' race. Live bands keep the momentum going along the course, and a star-studded concert awaits at the finish line. The Los Angeles stop is the world's largest Halloween-themed half marathon The event is about more than just ear candy—since its launch in 1998, the race has raised more than $310 million for participating charities.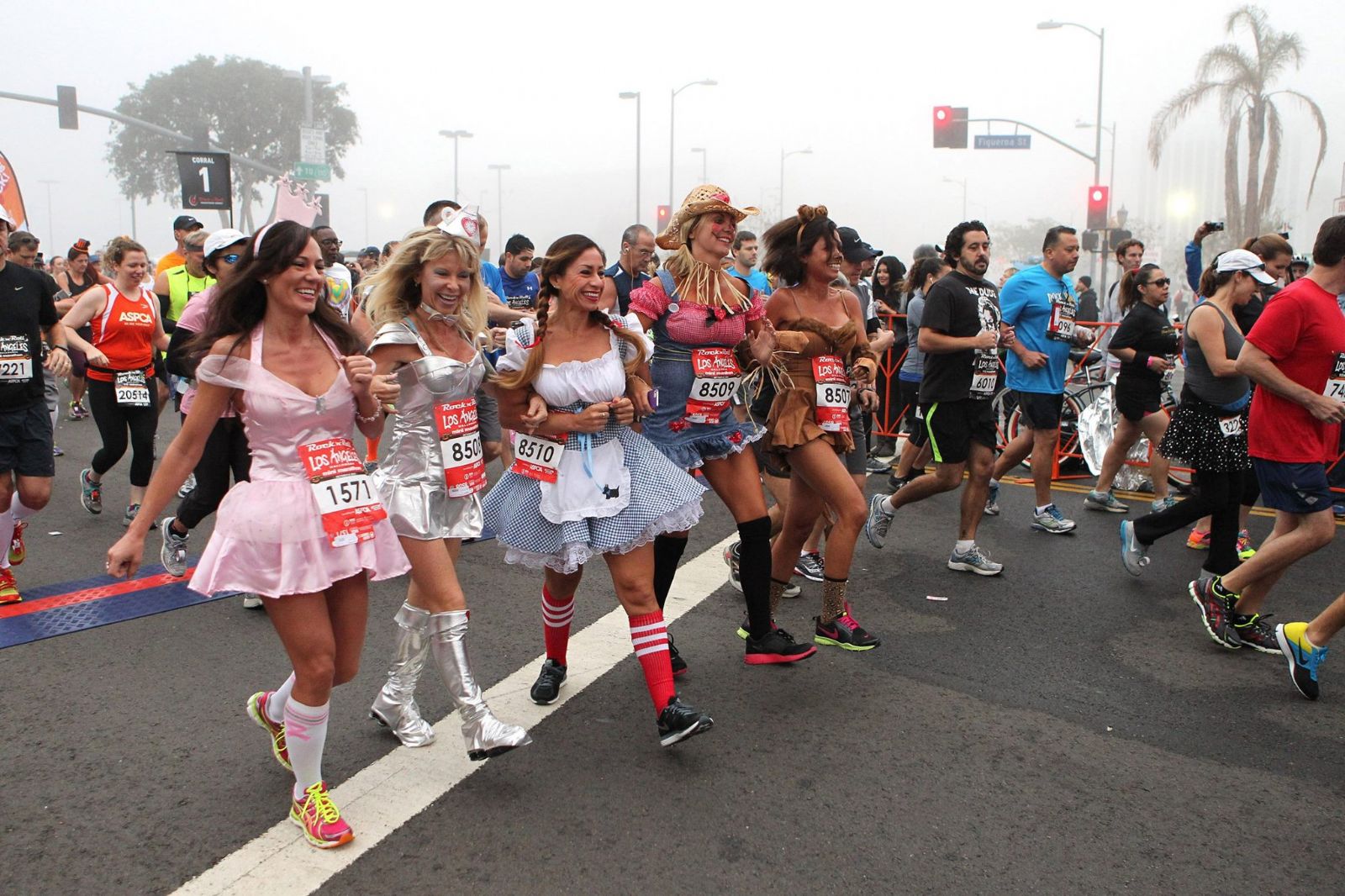 Image via rockrunroll.com

10. runDisney, Lake Buena Vista, Florida – Various dates

It's the happiest race on earth! Dash through the dark side in the Star Wars Half Marathon, run like royalty in the Disney Princess Half Marathon Weekend, save the day in the Avengers Superhero Half Marathon or choose from the many other themed race events. With the right training and a little bit of magic, you just might get a royal PR!

11. Awesome 80s 5K & 10K Run, Pasadena (July), San Diego (October), San Francisco (September)

Break out the boom box, layer on the leg warmers and pull on the neon-glow shorts for this totally tubular 80s-themed race. Held in three cities, the event includes a costume contest, live 80s music and a rad retro tee-shirt. You'll be so entertained by the wacky getups and pop culture icons that you'll be moonwalking across the finish line before you know it.

12. Cupid's Undie Run, Various Cities – February

If you like your races short, sweet and skimpy, Cupid's Undie Run belongs on your bucket list. Although you're encouraged to run in your skivvies, it's not required—any fun, Cupid-themed costume will do. And there's no pressure: Participants in this milish-long mid-afternoon race are less concerned with PRs than partying. And did we mention it's held in the dead of winter? But we can't think of a better reason to freeze our buns off than to raise money for the Children's Tumor Foundation.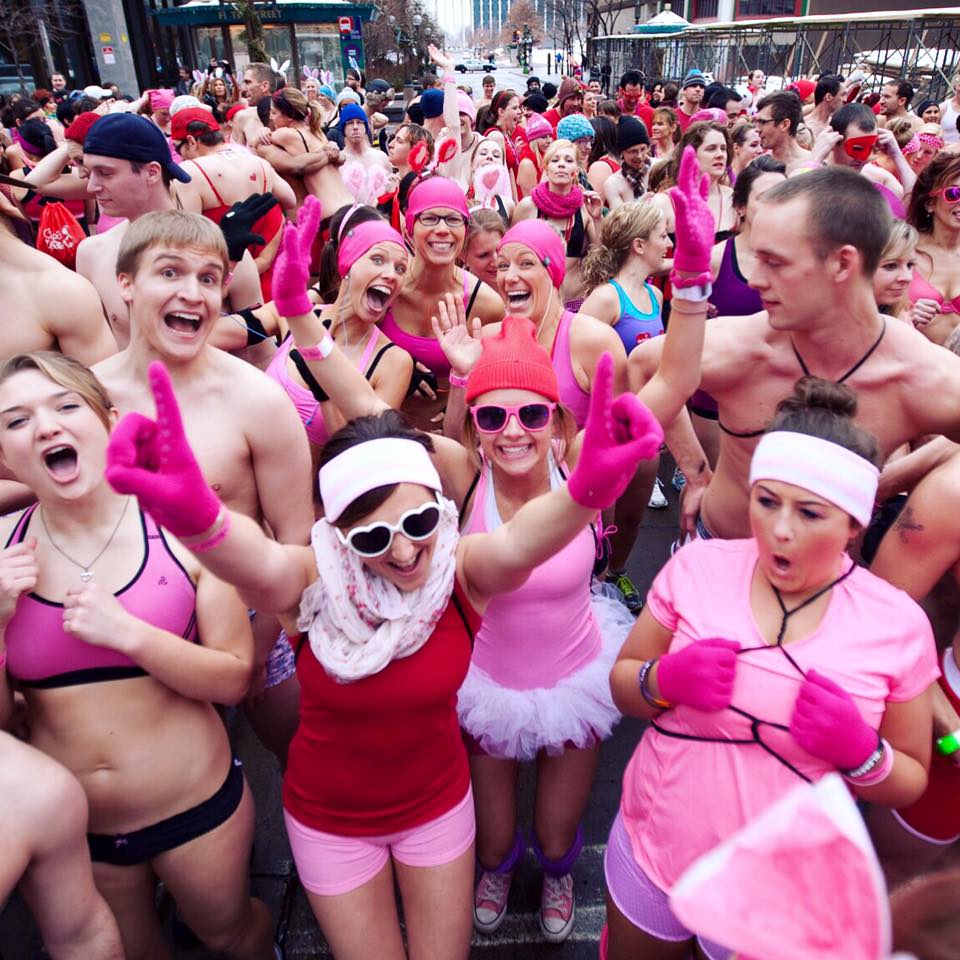 Image via cupidsundierun.org